Changing the way we build
The Buildonix® unique design principles and specifications inspired a component-based approach which eliminates the need for permanent fixing methods, creating sustainable, fully adaptable, bespoke, high quality structures.
Our patented range of specifically designed components can be locked, unlocked and re-used without damage, which means they can be used in multiple structures over numerous life cycles. Unlike modular or prefabricated building methods, Buildonix® structures can be assembled quickly and safely by hand, either in-factory or on-site, significantly improving efficiency and speed of assembly, while also allowing structures to be disassembled.
Designed and developed in regional Australia, and tested under Australian conditions, all Buildonix® structures can be engineered to meet and exceed any regulatory requirement.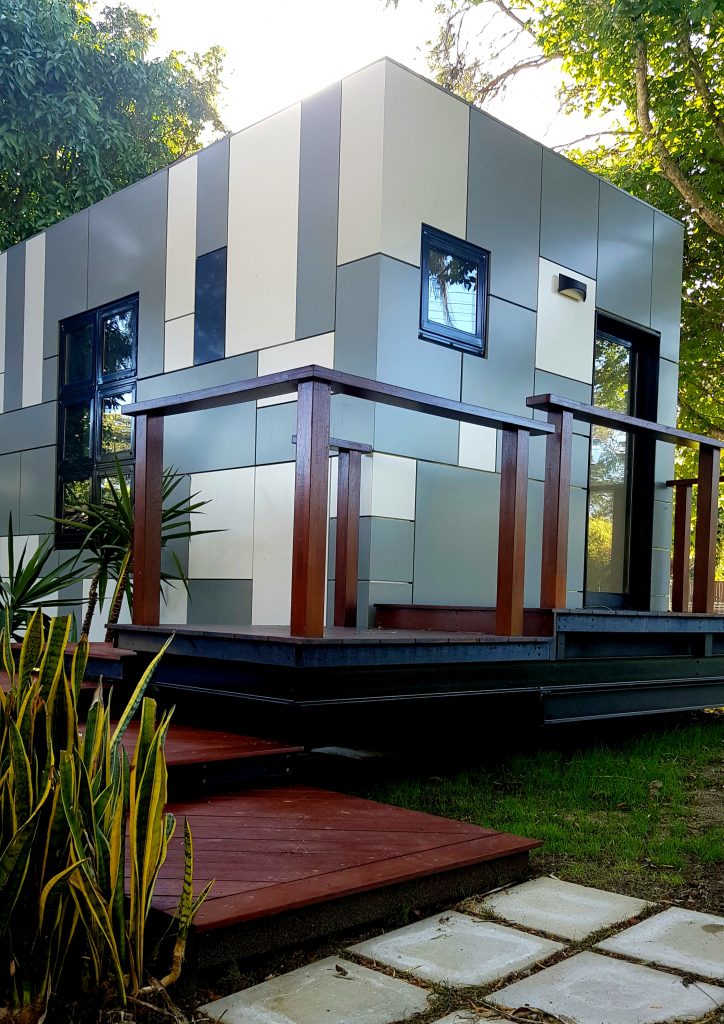 Buildonix® allows you to not only imagine but build a house that is fully flexible in design and construction. It is quick and easy to construct and can be disassembled and reassembled, evolving to meet the ever-changing needs of the occupants.
Future-proofing the industry
The construction industry is outdated and no longer meets the needs of the global community. Current building systems and processes are labour and resource intensive, less efficient and frequently suffer time-delays that are costly as a result. The Buildonix® approach is fast forwarding the building industry into a new sustainable era of construction technology.
Operating on a single digital platform, Buildonix® uses a streamlined approach to eliminate the common delays and frustrations associated with current building practices. Providing quality, cost effective, safe and timely building solutions that can be applied to both residential and commercial projects of any size.
Building a sustainable future for construction
Buildonix® is sustainable by design. Our unique approach uses patented interlocking components to create structures that can be disassembled, modified, customised and reassembled quickly and easily.
From the modelling phase through to assembly, our environmental focus means efficiencies are created throughout, reducing waste at every stage and eliminating on-site construction waste entirely. The Buildonix® system also allows for recycled and recovered material to be re-used, creating new ways for building waste to be redefined and repurposed.
Our component-based design system is scalable, allowing for manufacturing efficiency and mass production, with minimal by-product waste, significantly reducing the environmental impact of a Buildonix® structure.